This is an event that helps organizations and businesses introduce and promote products and technologies, meet and connect with interested investors, and expand the application of products and technologies to the market.
With the aim of promoting images and research results, representatives of VKIST including Information Technology Division and Biotechnology Division have set up several exhibiting booths at the event.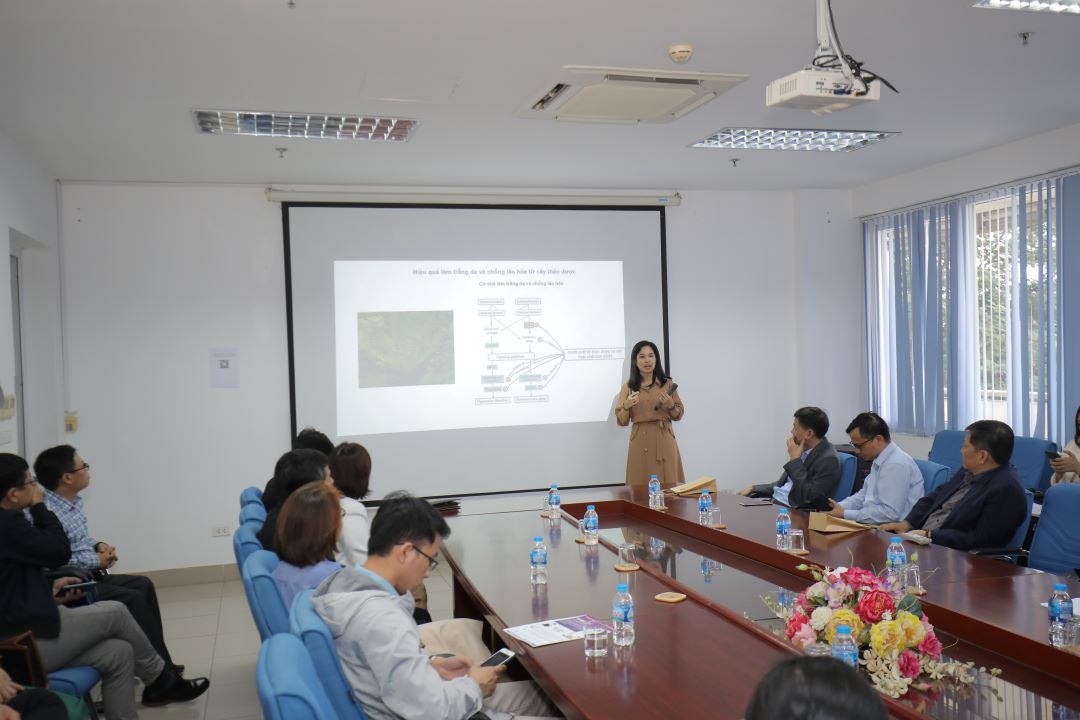 Within the framework of the event, Ms. Mai Thi Nga - researcher of Biotechnology Division introduced and presented her research results. Currently, the research team is in the process of perfecting two products: activated charcoal toothpaste capable of whitening teeth, removing bacteria that causes dental plaque (Streptococcus mutans) and lip balm capable of improving lip pigmentation. In addition, in order to create activated carbon products with higher applicability and better efficiency, the Biotechnology Division is developing new technologies for manufacturing spherical nanocarbons, and at the same time researching a number of new product lines, in which there is a combination of spherical nanocarbon with fern extract to make anti-aging and skin-whitening masks.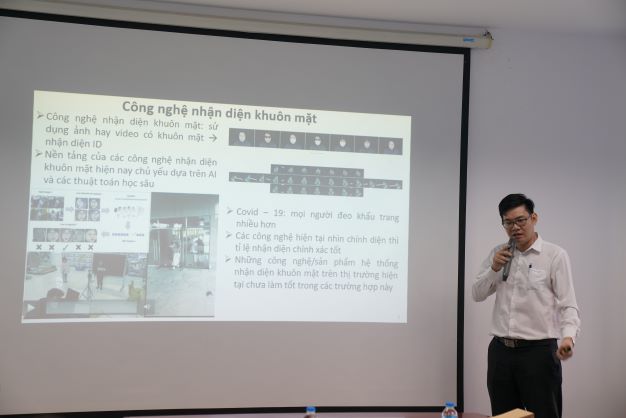 Mr. Nguyen The Hoang Anh, a representative of Information Technology Division, shared that one of the research products of the Division is a system with facial recognition feature with high accuracy, processing time under 0.01 seconds. The software system has a friendly interface designed to run in the cloud capable of: recognizing face with a data set of about +100 people with 99% accuracy; Increasing the ability to recognize even in case the input image has a slant angle; "Peeling" the part obscured, by a mask or eyeglasses, as input image data for the system to accurately identify the object. In addition, the AI model in the face recognition system of VKIST was retrained by adding face image data of Vietnamese people obtained with the multi-angle face imaging system cooperated between VKIST and KIST to increase detection accuracy.
Hai gian hàng VKIST đã thu hút được sự quan tâm đông đảo của các khách mời, doanh nghiệp và các nhà đầu tư tham quan.
Two VKIST booths have attracted the great attention of visiting guests, businesses and investors.
Một số hình ảnh tại ngày hội:
Some pictures at the event: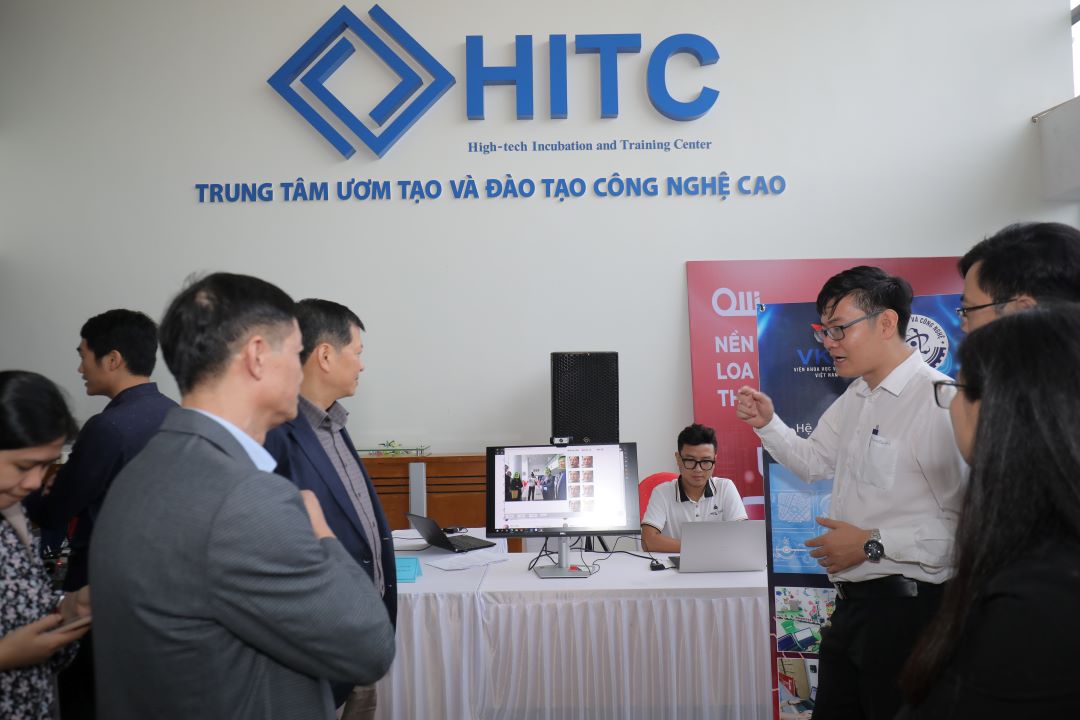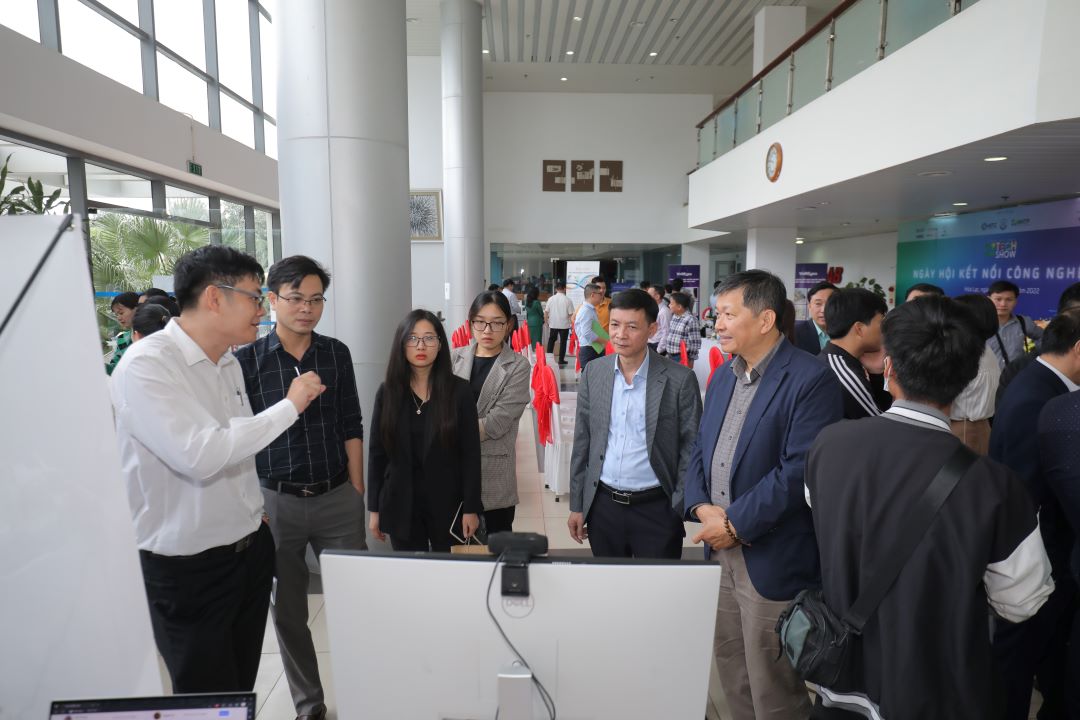 Booth of Information Technology Division displayed at "Technology Connection Day 2022"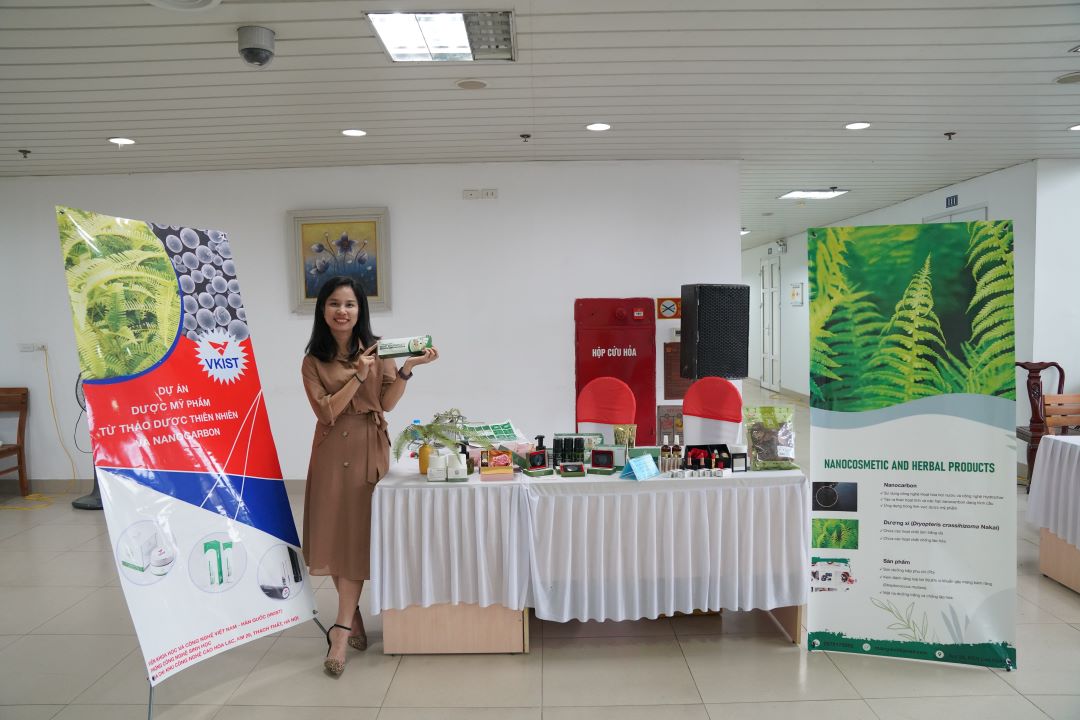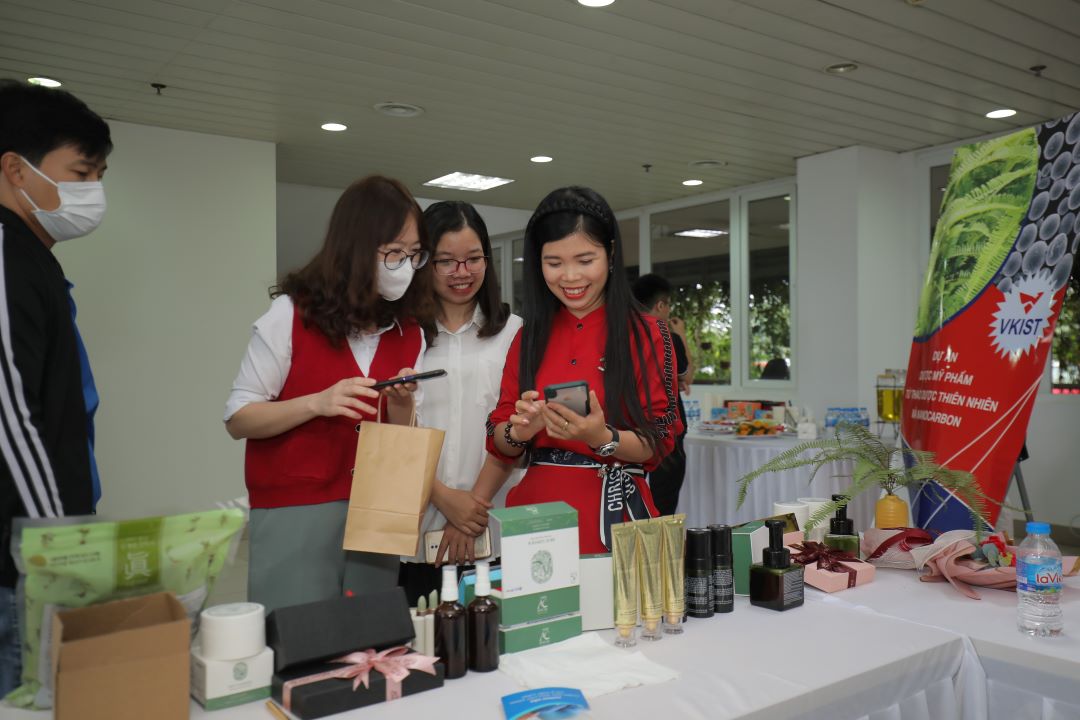 The Biotechnology Division's booth displayed at "Technology Connection Day 2022"