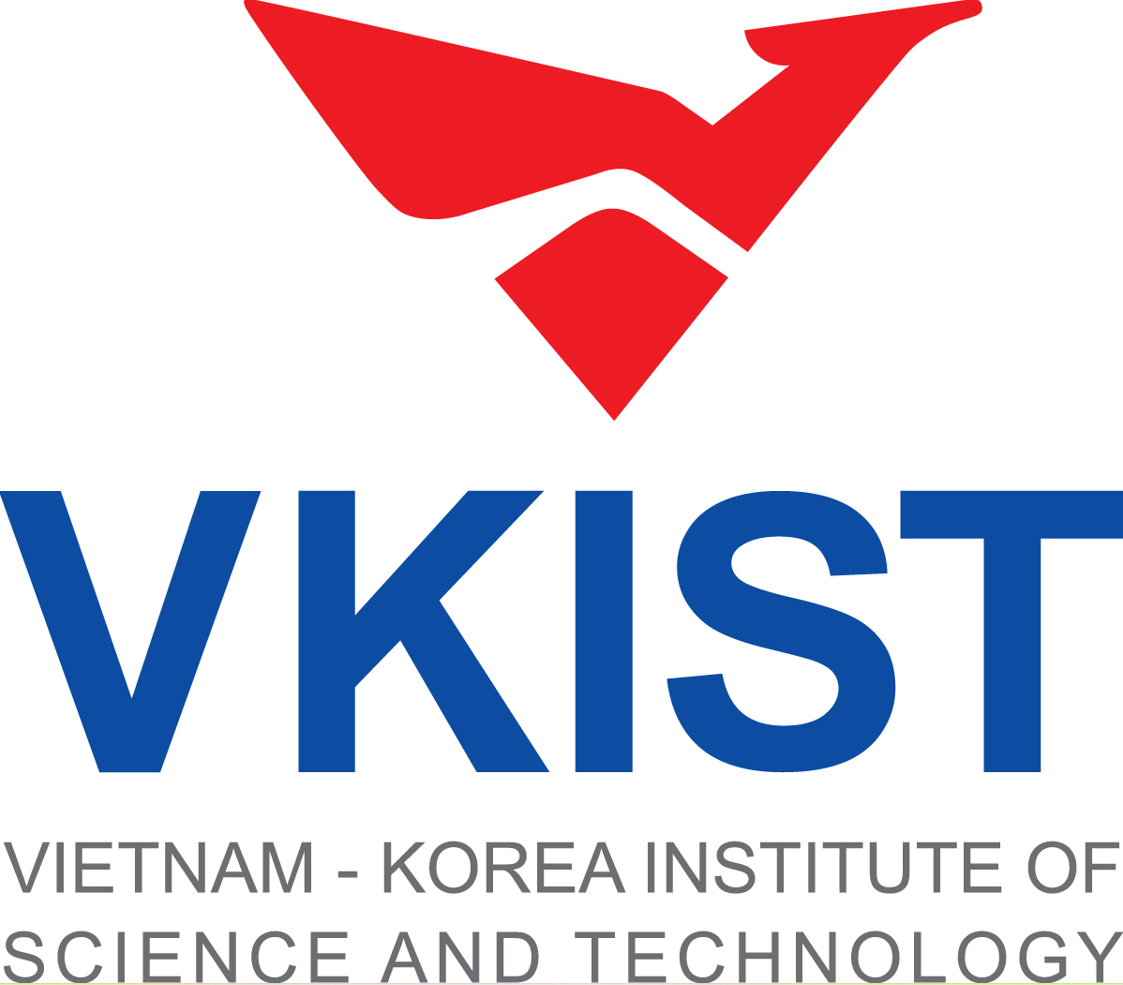 VIETNAM - KOREA Institude of science and techonology
The mission of VKIST is to become a leading multi-disciplinary institution in research on applied sciences and the development of advanced technologies focused on industrial sectors and the sustainable economic development of Vietnam. On that basis, the Government of Vietnam and the Government of Korea aim to turn VKIST into a hub connecting science and technology communities of both sides; and become the leader of technology solution provider for market winners in Vietnam.
VKIST's logo embraces a distinct identity with the symbol of 'a crane bird outstretching its wings to reach out the world'. This logo was inspired by the image of 'Chim Lac' elaborated on the Dong Son bronze drum, which is closely associated with Vietnamese culture and people. The image of a crane with outstretched wings depicts a strong desire to conquer all difficult challenges as what VKIST must go through as a latecomer in the science and technology sphere. The symbol of the flying crane with the red color symbolizes strength, youth and enthusiasm as those VKIST humans with strong wills and desire to conquer the world and become the leaders.
Besides, the red color represents a strong determination and commitment of both VKIST Leaders and staff to providing high-quality technological products to satisfy the needs of domestic and foreign market. The success of VKIST is expected to become a role model for other public research institutions in Vietnam to benchmark and innovate themselves, thereby creating a strong motivation to promote the transformation of the national innovation system as well as the science and technology industry of Vietnam. As a small river always strives to enter the vast ocean, VKIST does long for affirm its position in the international arena.
Standard logo size
The VKIST logo is designed according to specifications to every detail to ensure synchronization and consistency when being used. It is necessary to ensure the proportional sizes as prescribed.
Standard color
Blue and red are the exclusive primary color tones applied to the logo and various media to form the unique VKIST color scheme, which depicts dynamic and enterprising spirits as well as passion of youth.
How to use the logo
Proper way to use the logo

Wrong way to use the logo

Using the logo on bold background

Using the logo on light color background
Other logo versions
The original file provided by VKIST must be used during the implementation process.
When using the logo, it is necessary to check and approve the print to ensure that the parameters of size, ratio, color, image content and text, grammar are correct in any case before publishing.
Version 1

Version 2

Version 3

Version 4